Google local service ads, what is it and how does it work for law firms?
For nearly two decades, pay-per-click advertising (also known as "PPC") has been the leading way for law firms to advertise their firms in Google and get found by more potential clients in online search. Earlier this year, Google launched a brand-new paid search ad format for attorneys called Local Services Ads (LSAs), and it has been quickly picking up steam within the industry —giving attorneys another way to become more visible and competitive in online search. However, with all the recent changes, many attorneys are getting confused about the difference between LSAs and PPC ads.
We're here to clear up the confusion.In this post, we'll dive into the six ways LSAs differ from PPC ads, as well as what you need to know about these ads and how each ad format impacts your law firm.
1: why use LSAs?
LSAs are now the FIRST thing potential clients see on the Google results page.Before, if you invested in PPC ads and you were able to rank in one of the top three or four ad positions, you were one of the first law firms a prospective client would see on the Google search engine results page. Keep in mind not everyone clicks on the first thing they see. However, LSAs are now the ads being featured at the top of the page, which means PPC ads have been pushed down.
So, what does that mean for your law firm?
If you're using LSAs to advertise your practice, it means you have a new opportunity to get seen first by potential clients in your local area. And if you're currently only using PPC ads (and LSAs are available for your market), it means you'll need to take this new form of competition into account and possibly get more creative in your paid search strategy, if you want your firm to stand out.
It should be noted that only three LSAs appear at the top of the Google search results page on a desktop and two on mobile Devices. Other ads are visible when the searcher clicks on the "More" tab.
2: LSAs use a pay-per-lead model instead of a pay-per-click model
If you run PPC ads for your law firm, you're used to paying every time someone clicks on your ad. However, with LSAs, you pay by the lead instead of the click, which means you're only charged when someone calls or sends a message to your practice through the LSA platform.
One benefit of pay-per-lead ads is that they allow you to reserve your advertising spend for people who are further along in their journey of becoming a new client. At this point, they're not just clicking on your website to learn more about your practice—they're actually making contact with your team, which means they may be more likely to sign on with your firm as a new client. We did some digging and found out that there are restinctions on budget. The lowest you can spend per week is 417 and máximums budget allowed is $12,074. We were also able to get an estimated cost per lead around $140. Each market is different and you could be paying up to $400 per lead.
3: With LSAs, you can't leverage budget to improve your ad placement.
PPC can be a numbers game. By increasing your budget to the right level (and improving the quality and relevance of your ads and landing pages), you can usually achieve a better ad position for your firm (e.g., moving from the fourth ad displayed on the page to the second or first ad displayed).However, with LSAs, you have less control over where your ad appears. That's because LSAs operate on a flat-fee model, so there's no way to "pay your way to the top" and the relevance of your website content has nothing to do with your ad showing up. And here's another point to consider: the placement of LSAs are largely dictated by your law firm's location, which leads us to our next point…
4: The placement of your LSAs relies heavily on proximity
The biggest factor Google uses in deciding where an LSA will rank is the law firm's proximity to the searcher. While Google also considers factors like relevance (if your firm's services match what the searcher is looking for), proximity is the greatest driver of the positioning of your ad—considering that the whole purpose of LSAs is to help consumers find Google-verified attorneys right in their local communities.
In contrast, law firms are not as restricted by proximity when it comes to their PPC advertising campaigns. Thanks to advanced targeting capabilities like geographic targeting, a law firm in Seattle for example can show an ad to someone in Tacoma with no problem. With LSAs people searching for an personal injury or criminal attorney in tacoma, Everett, Bellevue wont see your ad unless you have ppc or organic links. This is something to keep in mind when deciding what types of audiences you want to reach with your paid search ads.
5: Can LSAs lower your cost per lead?
As an investor in PPC ads for your law firm, you know these ads don't come cheap—especially if you work in a crowded market or you want to use more competitive bidding to achieve a better ad position. One benefit of LSAs is that they're a more affordable form of paid search advertising (because of their flat-fee model). And when you lower your advertising costs, you're usually able to lower your cost per lead, which can help to increase your marketing return on investment. Be careful, however, not to discount the benefits of PPC ads simply because they tend to be more expensive. While PPC campaigns usually run a higher tab, they do give law firms more flexibility and consistency in attracting the types and volume of leads they want each month, considering that the attorney has more control over their advertising budget and targeting options. (Google's PPC platform allows advertisers to target their audiences based on factors like keywords, locations, device, time of day, etc.). Also local search services is new and now is the time to try to take Advantage of it. Once everyone is on it, it wont be as efectife and knowing google they will try to maximize their profits and probably start playing the bidding game.
6: How to get approved
To get approved for LSAs, you must complete an extensive application processIf you want to run PPC ads on Google, it's not hard to get started. Any law firm can set up a Google Ads account, build an advertising campaign, and immediately start showing their ads to potential clients.However, with LSAs, it's not that simple. Law firms that want to run these ads have to go through an extensive application process and get approved by Google. The process entails paperwork, attorney background checks, verification of the attorneys' bar standing, and more. Furthermore, only certain types of attorneys in certain geographic markets are eligible to apply for now.
Here is what you will need to set up a Local ad service account
Headshot for your ad: It is recommended to use a business headshot that will best represent your business
License to Practice: Google will need the first and last name of the attorney, license Number and expiration date. They want to make sure you are an active bar member with the state of Florida with the status of "Eligible to Practice Law in Florida"Verification takes up to two days.
Background check: You need to sign into Pinkerton. Google works in partnership with Pinkerton to run background checks. Google works in partnership with Pinkerton to run background checks. Depending on how many business owners and consumer-facing employees you have, this process could take up to 3 weeks
Customer reviews: If you don't have reviews you can send previous customers a custom link to get reviews. Reviews will be marked as verified reviews. You need at least 1 review to go live with your Google Local Services ad. If you already have a business on Google Maps, previous reviews will be automatically applied to your ad. You'll receive a personalized Google review link when you sign up for Local Services Ads. Share your link with customers directly to ask for a review
Business details: You need a detail descripción of your business. You need to come up with a descripción of your business. Like service types, service áreas, business Hours and phone Number. Verification process can take up to 2 days. If you provide outcall service or visit customers Google wants to know the Number of lawyers at your business. Why? They will do a background check on everyone.
So, why does Google make law firms jump through all these hoops in order to enter the LSA program?
It's because legal LSA ads come with a highly coveted "Google Screened" badge, which assures potential clients that they're working with a firm that has been thoroughly vetted and verified by Google. The "Google Screened" badge is an extremely valuable asset in helping build trust with potential clients, which can help attorneys attract more leads.
So, what should I invest in for my law firm—LSAs or PPC ads?
For most law firms, it makes the most sense to advertise in both paid search advertising strategies.The reason is that LSAs and PPC ads actually operate quite differently and therefore offer their own unique benefits. LSAs allow you to attract potential clients right in your local community at a lower cost, and they also provide your practice with the credibility of being "Google Screened" (which can lead to more online conversions). Meanwhile, PPC ads give you a greater level of control over who you advertise to and how, as well as how many leads you can attract in any given month.By investing in both LSAs and PPC ads, your law firm is able to benefit from the best of both worlds, giving you more opportunities to get found by potential clients and capture new business.
Furthermore, while the LSA program is just starting up for the legal community, it has the potential to see significant growth in the future—just like it has for the home services industry, with the home services LSA program currently being available nationwide for 17 different business types. As the legal LSA program grows, competition will become stiffer, making it even more important to have an LSA and PPC and SEO presence in Google.
Why we Think is important you have this tool?
It does all the research for you when it comes to finding the right attorney and it is another way to get leads on top of PPC and organic.They're only available to law firms that have been pre-vetted and -verified by Google, and the ads will signify this status with a special "Google Screened" badge.They lead to a page with helpful information people can use to assess a firm (services, verification of passed background checks, reviews, etc.), helping them decide if they want to call the practice.With click-to-call functionality, prospects can contact the firm straight through the ad, making it easier for them to take action right then and there.The law firm pays a flat fee for each call instead of each click, giving them greater control over their advertising costs and allowing them to pay only when they generate a lead.
So how do you get started? If you would like to learn more about how LSAs can help your law firm, make sure to schedule a Call with me. You can email me at oli@lohdigital.com or contact me through WhatsApp +011 34 672 395 7230 or Call 603-852-7545.
​
Spanish Websites, SEO and PPC for law firms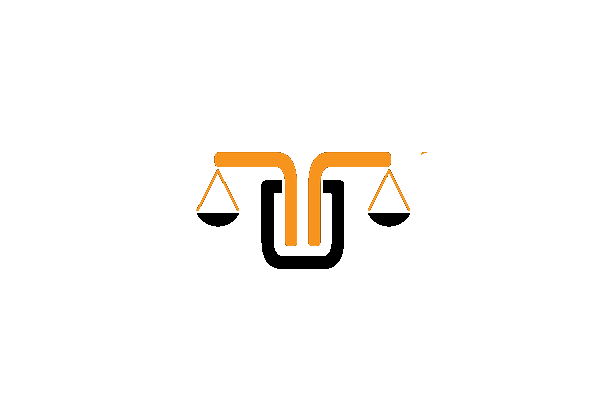 Spanish Language Solutions for Law Firms
Websites, PPC, SEO in Spanish for attorneys