Need a Spanish website for you law firm? Spanish Websites and SEO for law firms and lawyers
Why is LOH Spanish language websites and SEO important for your law firm and what can we do for law firm?
Get a Free Quote for a websites for your law firm in Spanish call Now! 603-852-7545
LOH Digital can help your law firm to reach Hispanics looking for services that your law firm provides.
How do we do it? We create Spanish websites for lawyers that are 100% custom and 100% in Spanish. We don't translate websites we create new Spanish websites in which all content is original. In addition, LOH Digital creates Google PPC and SEO campaigns to optimize your law firm website in Spanish. We are experts when it comes to writing the content and we provide our lawyers with websites that have high relevance and consistency for Google to rank your Spanish lawyer website high on the page when Hispanics conduct a search.
We create Spanish language websites for:
Personal Injury law firms,
Auto Accident law firms
Work Injury law firms
Employment rights law firms
Discrimination law firms
Criminal law firms
Immigration law firms
We also do Google my business pages in Spanish, Google PPC, videos in Spanish for law firms and social media management in Spanish for law firms.
Let me break it down and tell you about our Spanish language websites for lawyers:
1. Spanish language websites and digital marketing for law firms. LOH Digital researches the services your law firm offers and your surrounding target radius to ensure we are capturing all information needed to best display your law firm website in Spanish. With the researched information, the team at LOH Digital builds completely customized content. If desired, we can use your English website template and create a Spanish versión of your English site so it looks and has the same flow.
2. Spanish speaking members. All members at LOH Digital are Spanish-speaking natives that live in the United States. This is especially important because we know how Hispanics think, we know the culture and the language but we also know how to reach them. Because our team knows and understands the culture it allows us to create the content so your Hispanic visitors feel connected with you the moment they enter your Spanish Law Firm website. This creates loyalty and respect for your law firm.
3. Digital Marketing in Spanish. LOH Digital doesn't only create original content for your law firm website but we create blogs, videos and landing pages that all link back to your website. So where ever your potential Hispanic visitor lands, they will end up in your website. In addition we manage and create Spanish content and creative design for your social media sites: twitter, Facebook and Instagram, which is another outlet for law firms to capture the hispanic visitor on a personal level.
4. Google Pay-Per-Click in Spanish for Law Firms (PPC)
LOH Digital creates and manages campaigns in Spanish for law firms, which then are hosted on a search engine (Google) or websites as ads. We customize key words and phrases that pertain to your law firm in Spanish so when someone is searching on Google, for example, Spanish speaking Law Firm, your ad will appear. Once someone clicks on your ad it redirects them to your website where they then have the freedom to browse through each landing page. How it Works: Spanish PPC for Law Firms works by having a budget for campaigns, which is set up on Google, then when a user clicks on your ad you will pay a sum of money for that click. LOH Digital has found Spanish PPC is cheaper than in English, which is why it's a perfect time for lawyers to hire LOH Digital for their Spanish digital marketing. Over time we will reevaluate and analyze our strategy with the key words to ensure we are dominating the market the best we can with the given budget.
5. Search Engine Optimization in Spanish (SEO).
SEO is a strategy used to dictate what people are searching for in Google. LOH Digital's main goal is to earn results and rank high on Google search, meaning have your website show up organically on the first page of Google search whenever a user searches for a law firm in Spanish. We obtain these results through images, videos, blogs, words, and voice etc, all digital marketing in Spanish. These users then can be converted into clients. Once this is accomplished, your monthly Google budget for Spanish law firm advertisement will not be used and can be utilized for other campaigns or we can increase your Spanish key words and bid higher for those clicks. How this works: Our strategy coincides with PPC. Once the user clicks on your Spanish digital campaign in Google, they land on your Spanish law firm website customized by LOH Digital. We want your website to be as user friendly and navigable as possible to ensure the user stays on your Spanish law firm website and clicks through each page. The longer the user stays on your site, the more relevant Google thinks your law firm website is, in turn, ranks you higher organically.
LOH Digital wants to provide our law firms with the best Spanish digital marketing service there is to offer and we want to provide your potential customer with solutions to their problems, in a language and manner they are comfortable with. This is your solution to a better conversion.
Our team is available seven days a week to help you with your every needs for your Digital Marketing in Spanish, web content in Spanish, Spanish website design and much more. Contact us today to speak with our experts at 603-852-7545 who are fluent in Spanish and English, to answer any questions you may have, provide you with a free mockup for your Spanish law firm website or a quick Spanish digital marketing concept for your law firm.
​
Spanish Websites, SEO and PPC for law firms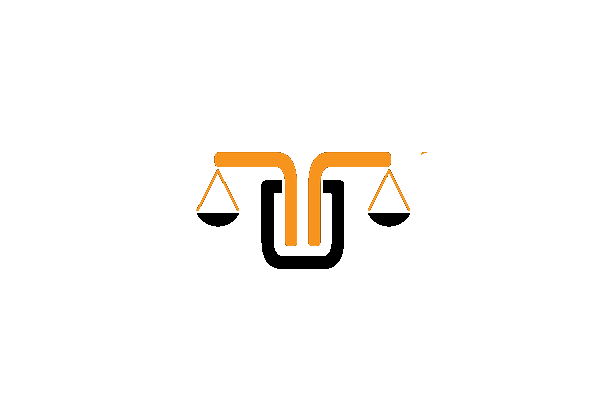 Spanish Language Solutions for Law Firms
Websites, PPC, SEO in Spanish for attorneys